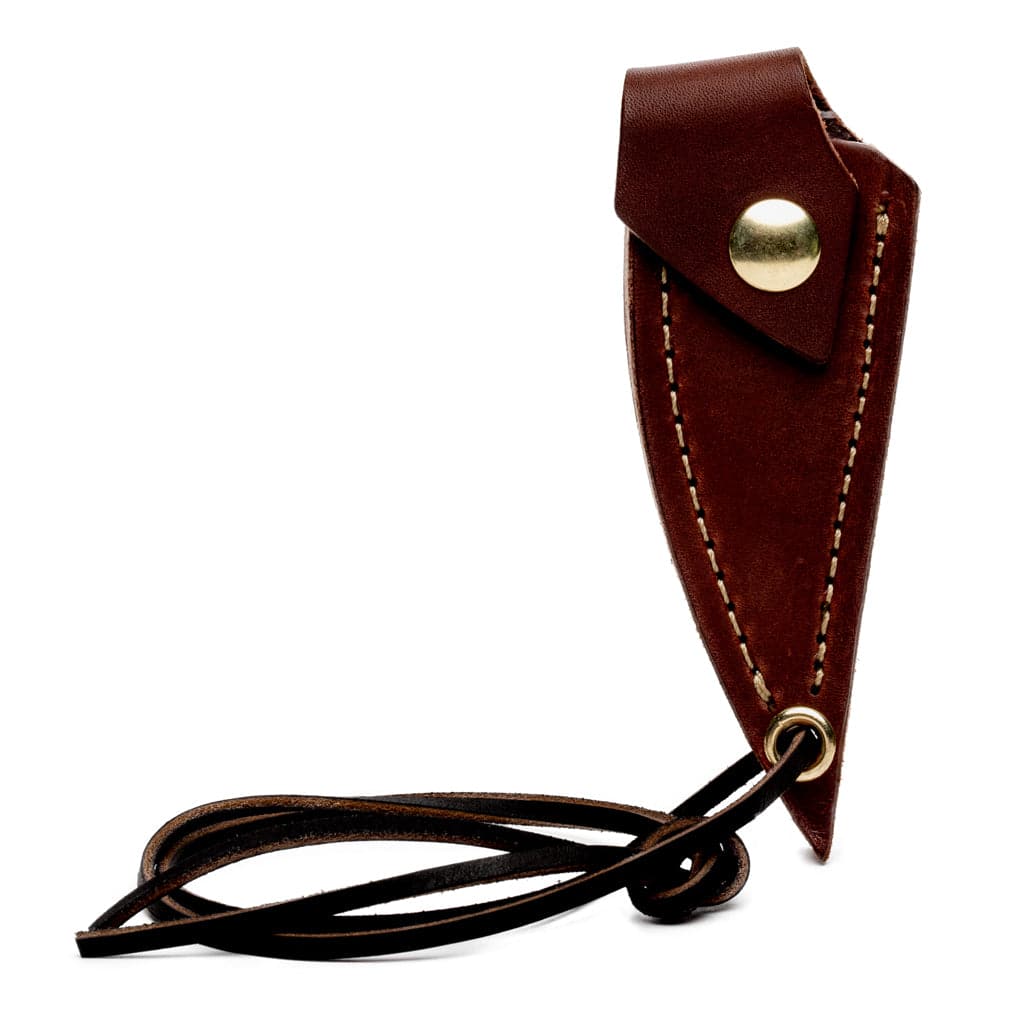 100% Quality Leather Made in the USA - Brown Bridle Leather
Designed for the PKS Camp Companion
Knife sold separately.
Product Description
100% Quality Leather Made in the USA - Brown Bridle Leather
Designed for the PKS Camp Companion
Knife sold separately.
Great sheath!!
Fits the knife to a T and is perfect as a neck knife sheath. Another outstanding product from Self Reliance Outfitters.
Awesome knife for skinning a deer!
Knife was delivered very fast and packaged as well as a$200.00 knife I have as well. Very impressed! Within a week of delivery I was blessed enough to harvest my first doe of the season. The Camp Companion worked flawlessly skinning and processing the deer. Great addition to my collection and will definitely be using it many more times!
First time skinning
Skinned my first deer with my brother and I used this knife for the task. The size of this knife made it very easy to make precise cuts especially for a beginner like me.
Thick Sheath
The sheath is made of laminated thick leather and it sure is durable. The knife is so sharp that you have to take your time while sliding the knife into the sheath. It should be easier as the leather softens. Use some mink oil to help soften it.